This week we have received a large number of reports of fraudulent emails that appear to be from parcel services. Never click on the link in these messages, never respond to the request to download an application and never give out any personal information.
Are you expecting a parcel?
Go directly to the parcel service's web page or app and enter the details of your parcel (e.g. https://www.dhl.com , https://www.bpost.be , https://www.postnl.be ,...).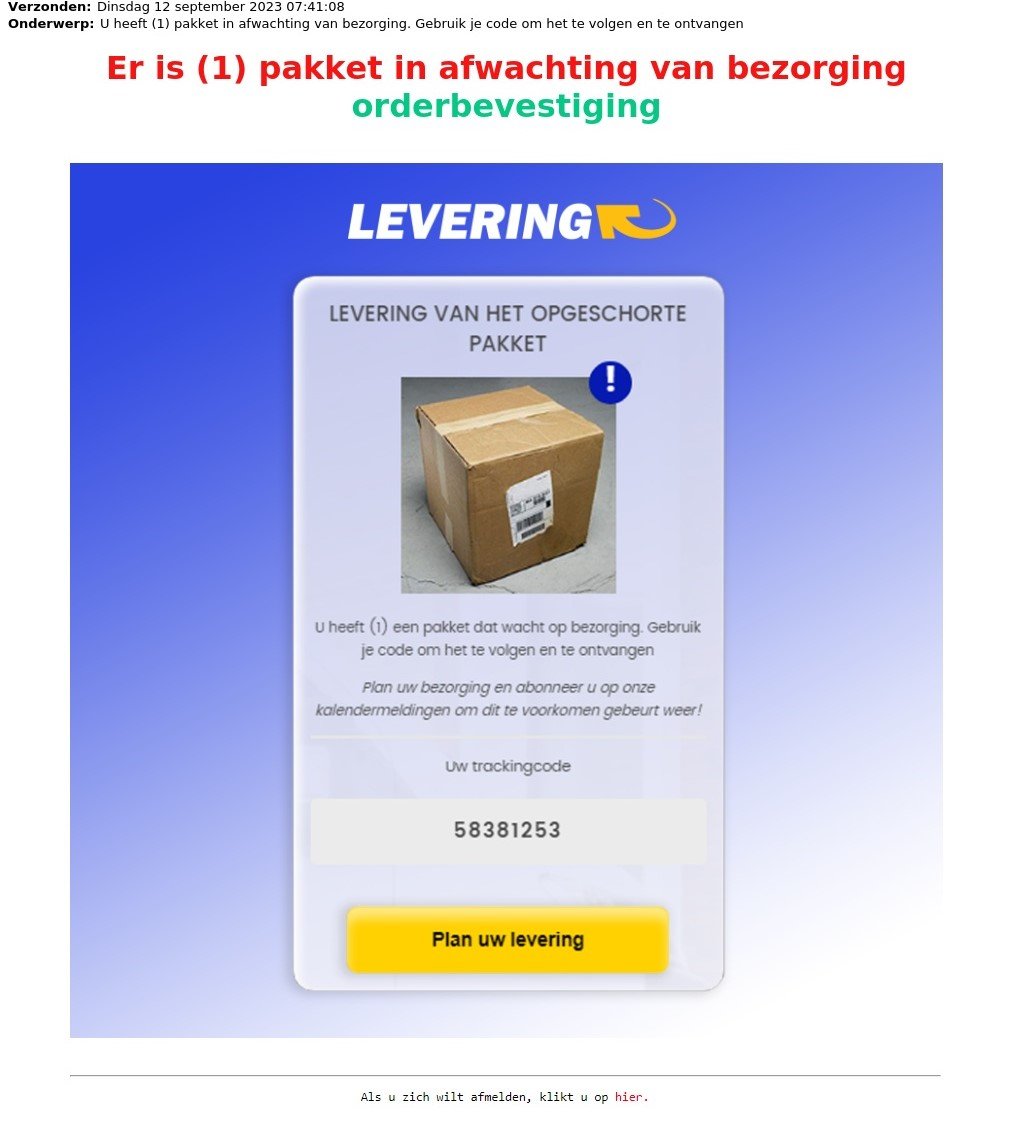 volledige breedte
volledige breedte
Don't fall into the trap!
Learn how to recognise fraudulent messages: Find out more at surfwithoutworries.safeonweb.be
What should you do?
Don't click on the link in a suspect message and don't open any attachments.
You can forward fraudulent e-mails to 

[email protected]

.
You can also send suspicious text messages. To do this, simply take a screenshot and send it to 

[email protected]

.
 The content of your report will then be processed automatically.
Have you clicked on a suspicious link?
If you have, leave the fields blank and cancel all interaction.
NEVER give out personal codes.
If you have provided a password that you use elsewhere, change it immediately.
If you have clicked on a link that opens a website where you have to submit your bank details, first check that it is actually your bank's website.  If you have the slightest doubt, do not make the payment.
Have you been scammed?
If you have lost money or been the victim of extortion, we advise you to report it to the police. You can report it to the local police where you live.