Cybercriminals constantly misuse current events to attract the public's attention. We have already warned about phishing messages that misuse the news around coronavirus and also about all kinds of fake news.  But hackers are now also using the coronavirus as bait to lead you to websites that can install viruses on your computer.
Be careful with Johns Hopkins University's interactive map
Cybersecurity experts are warning about a program that allows you to track the virus' evolution on a map of the world. A dashboard of coronavirus infections and deaths from Johns Hopkins University is abused by malicious websites to install viruses that can detect and steal passwords. It may look like you're seeing the real map from Johns Hopkins University, but actually a virus has been installed by hackers. It will only be installed if JavaScript is enabled.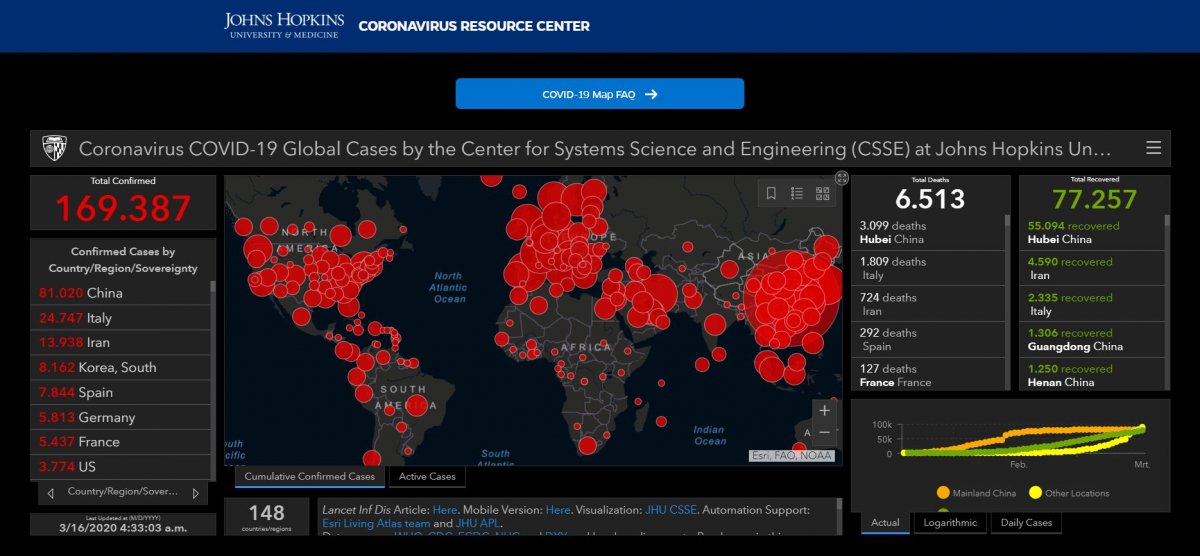 volledige breedte
COVID-19 Tracker App contains ransomware
There is also an Android App allowing you to track the number of COVID-19 cases: COVID19 Tracker App.  In reality, the app is infected with ransomware, which was given the name CovidLock. CovidLock uses methods to deny victims access to their phone by forcing the password needed to unlock the phone to be changed. After this, victims will immediately see a screen that explains how to pay $100 in Bitcoins within 48 hours. If you don't, all the data on your device will be deleted and all your contacts, photos, videos and social media accounts will be publicly leaked on the internet.
volledige breedte