At the moment, we have received more than 3000 reports of people receiving a fraudulent message from Belfius Bank. The method used by the scammers is to claim that a new card reader will be available from 13 March 2023 and that the old one will be deactivated. They then ask you to apply for a free card reader. Do not do this.
If you want to check your bank messages, go directly to your personal space via your app and/or the bank's official website.
Do not click on the links, as you will be directed to a fake site. Forward this message to [email protected] and delete it permanently.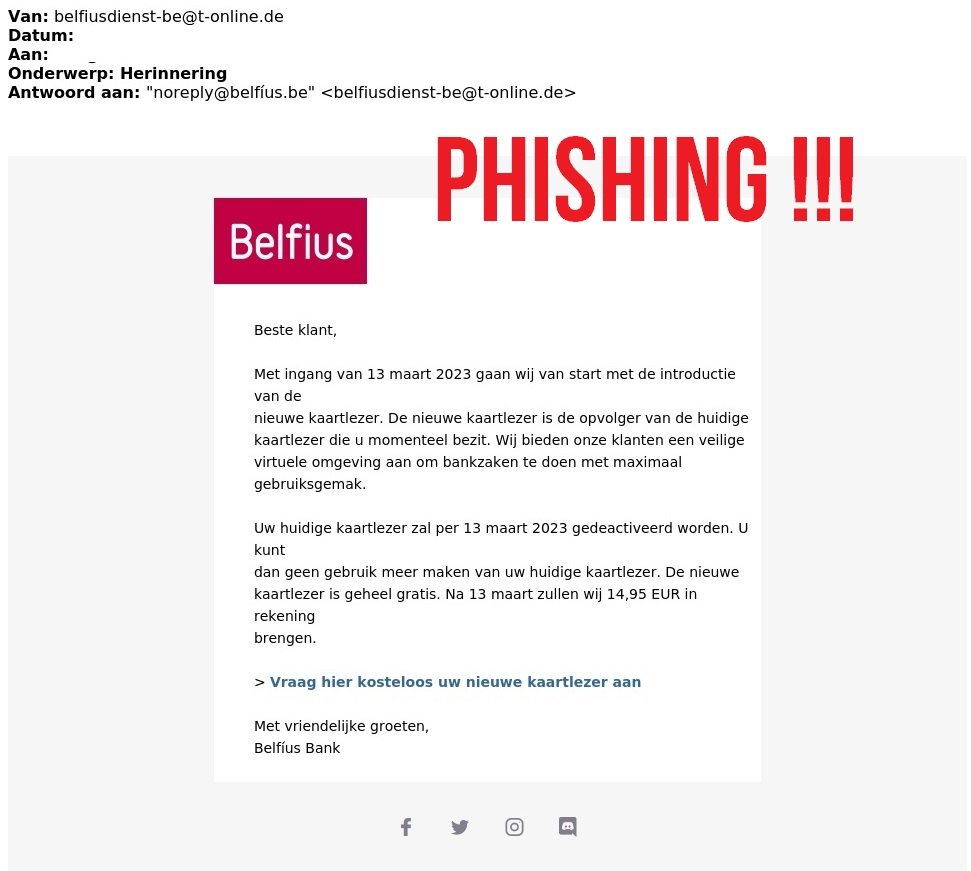 volledige breedte