We have been informed by a reliable source that cybercriminals are planning several attacks with smishing messages in the coming days and maybe weeks.
Text messages are used increasingly often to send false links for the purpose of defrauding people. This form of phishing is known as SMS phishing, or smishing for short. Smishing has been on the rise for the past few weeks and we can expect attacks with smishing messages in the coming weeks as well. 
Cybercriminals use current events to make you curious and to make you click. We see several smishing messages that promise something in response to the corona crisis.  But also messages that look like they come from the government, a bank or a courier company continue to circulate. Don't get caught out and always be alert.
View more tips on our YouTube channel: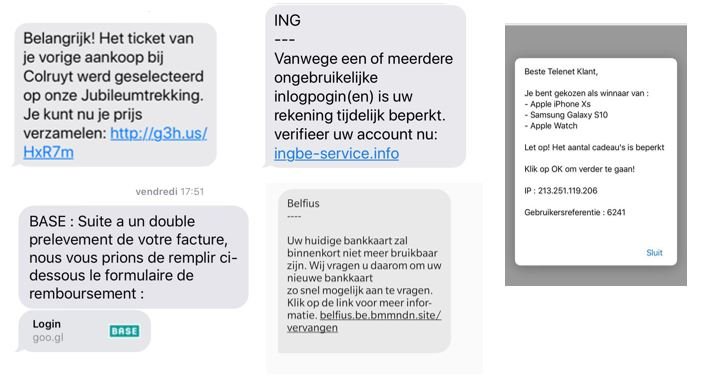 volledige breedte