We have received more than 2,500 e-mails about a romance scam in the last few weeks. The principle is simple: lure you with images of "beautiful women", push you into a virtual relationship and swindle you.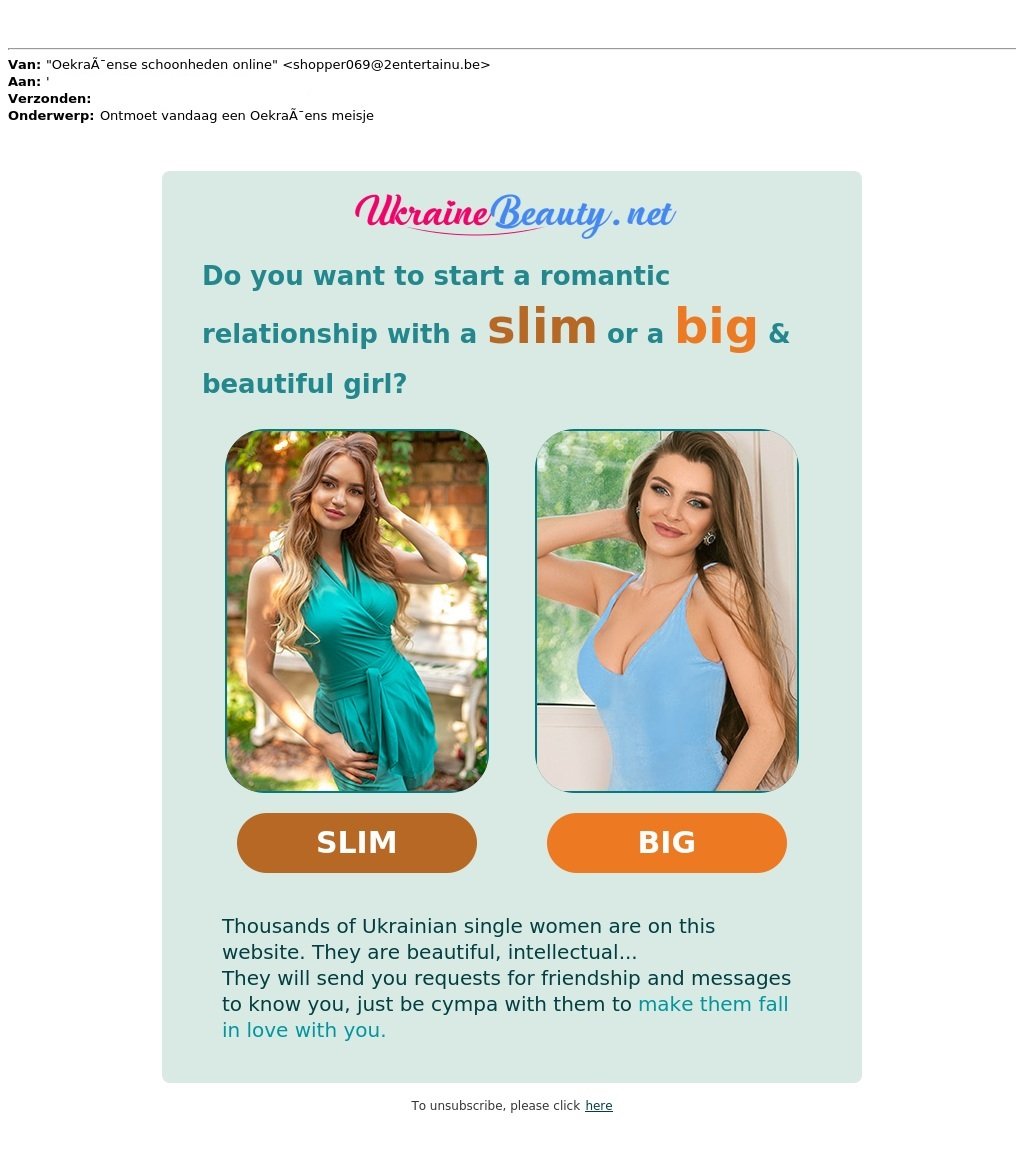 volledige breedte
Often, the e-mail contains one or more links. If you click on the link, you are redirected to a fraudulent website. You are then asked to enter personal, business and/or banking information. Be careful and check where the links take you before clicking, entering your personal details or entering your passwords.
Cybercriminals can try to approach you in different ways:
by e-mail ;
via social networks;
via dating sites (fake profiles);
Whatsapp ;
etc.
If they do manage to trick you, there are different scenarios. They can :
either ask you for your personal information via an online form to be filled in;
install a ransomware (virus) on your laptop/smartphone and block your data for a ransom;
set up a Trojan horse to access your device.
What to do?
Do not click on a link in a suspicious message, do not open attachments and do not download applications if you are asked to.
Suspicious emails can be forwarded to 

[email protected]

.
Suspicious text messages can also be forwarded. Take a screenshot and send it to 

[email protected]

. The content is then processed automatically.
Did you click on a suspicious link?
If you have clicked on the link, do not complete the fields and terminate any interaction.
NEVER give out personal codes.
If you have entered a password that you also use elsewhere, change it immediately.
Have you been scammed?
If you have lost money or are being extorted, we recommend that you file a report with your local police straight away.
Contact your bank and/or Card Stop on 078 170 170 (+32 78 170 170 from abroad) if you have passed on bank details, money is disappearing from your bank account or if you have transferred money to a scammer. In this way, any fraudulent transactions can be blocked.