We have received another report of a phishing attempt on behalf of AG Insurance. This time, it seems that the cybercriminals are trying to trick customers by email by asking them to update their data.
The e-mail contains either a QR code or a link to a fraudulent website. The targeted customers all have one thing in common: an @telenet.be e-mail address.
Did you receive a similar message?
Do not click on the link or scan the QR code.
Send a screenshot to [email protected].

volledige breedte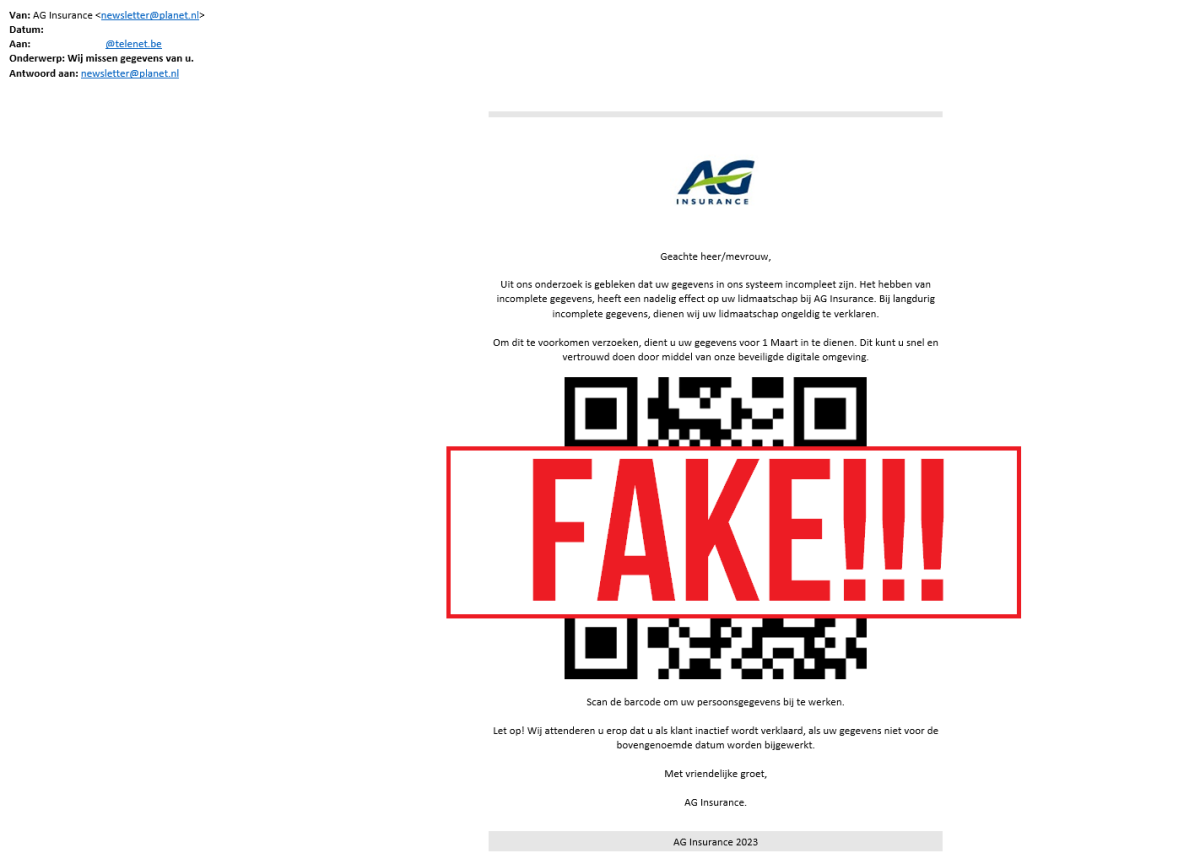 volledige breedte