A loved one who desperately needs money? Be careful
Fraudsters sometimes pretend to be an acquaintance/relative of their victim. They will ask for financial help via email, text or app messages.
This new type of fraud has been booming since the second half of 2020. The corona crisis seems to have made the phenomenon even more prevalent: many people keep in touch through social media and other apps. As with many new types of fraud, mostly senior citizens are targeted.
Be wary of such messages. Never transfer money without actually speaking to your loved one. Call their known phone number and check whether the request for help is real.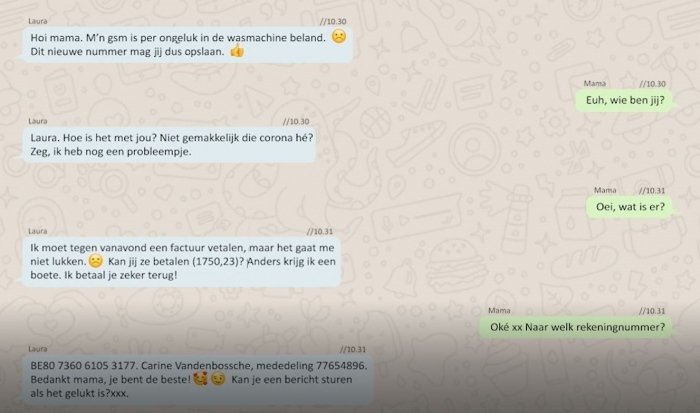 volledige breedte