We're all preoccupied by the coronavirus. Every day we get new information about it. How do you protect yourself? How many infections are there in Belgium? How dangerous is the virus? We talk about it with our friends—texting, WhatsApping and e-mailing with questions, answers and other information about COVID-19.
Cybercriminals respond to current events and know which topics interest us. Therefore, always be on your guard when you receive suspicious messages with links on a current topic.
Beware of phishing related to the coronavirus
We're currently receiving a number of reports about false messages around the coronavirus:
offers for face masks

false fundraisers for victims of the virus

links to fake news sites

offers about vaccines
So, be on your guard for messages about the coronavirus and do not click on links in suspicious messages. 
Clicking on suspicious links sometimes downloads viruses.

If you enter your personal and payment details on the website to which you are directed, the money in your account will be stolen.
 
Always think twice before clicking on a link!
Find out here how to identify suspicious messages and what to do when you have clicked on a link.
Do not buy face masks from unreliable websites or after receiving suspicious e-mails
The face masks will not be delivered, and unfortunately you will have lost your money.
Be on your guard for fake news
All official information can be found at https://www.info-coronavirus.be/en/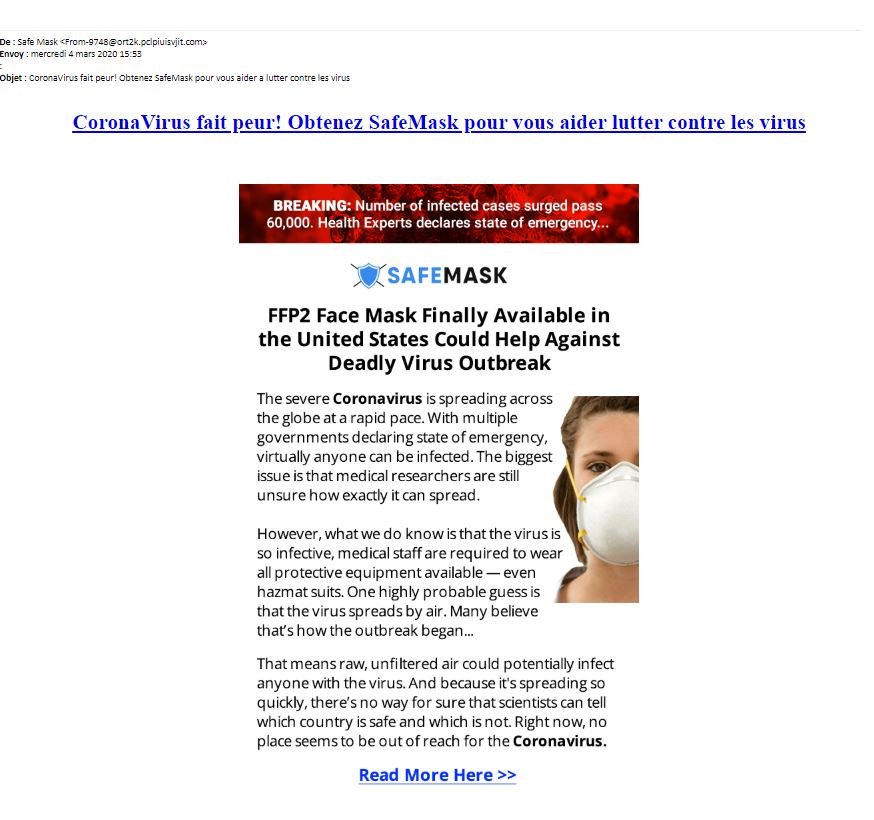 volledige breedte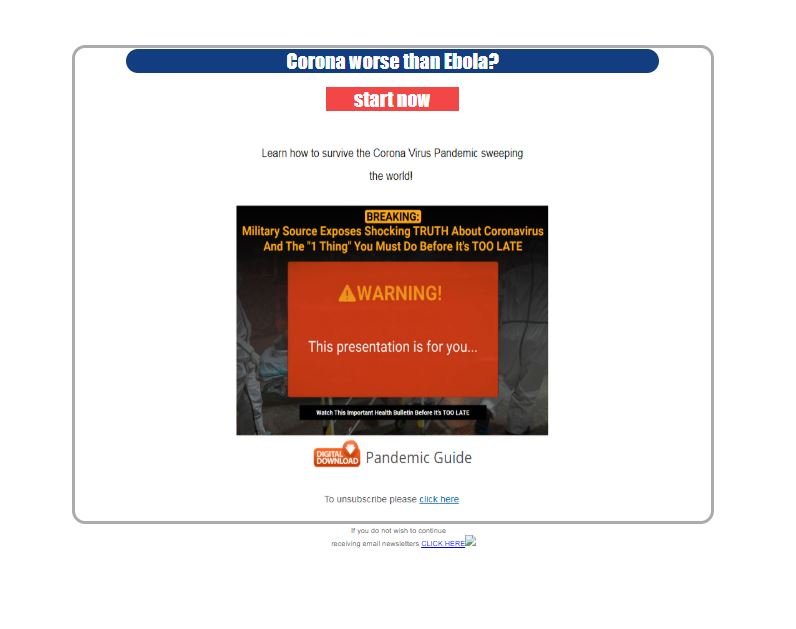 volledige breedte