Recently we have seen an increase in cryptocurrency investment fraud in new forms.
In most cases, (fake) links are placed in sponsored content on Youtube / Instagram (imitating the logo of well-known banking institutions or invoking the testimony of personalities e.g. football players of the national team or our Prime Minister).
If you follow these links (which you shouldn't!) you are encouraged to invest in cryptocurrency investment products (mostly with promises of quick and substantial profits). These products are obviously fake and these fraudulent sites are all about extorting you. Cybercriminals are not short of imagination...
In the most complex forms, cybercriminals use dating sites and simulate a love match. They then use messaging tools (Whatsapp, Messenger, etc.) to send you these cryptocurrency investment proposals (you are first asked to create a cryptocurrency investment wallet).
So be careful, take a look at some examples below.
For more information, listen to the podcast "The fraudster, the hacker and you" (FR / NL) by Alexandre Pluvinage & Danny Moerenhout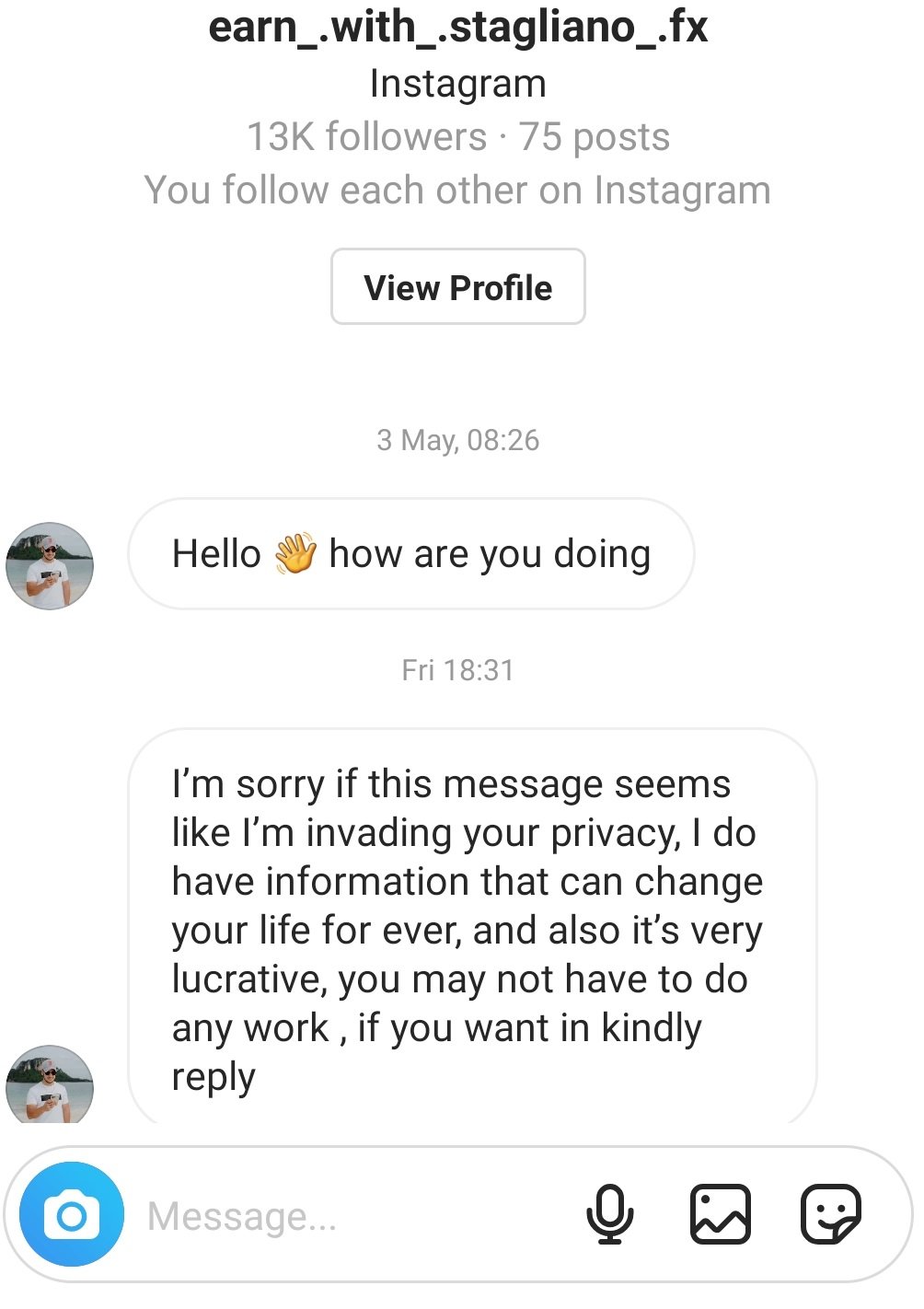 links uitlijnen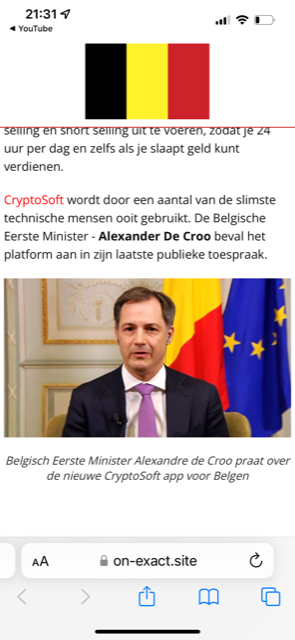 volledige breedte
What to do?
Do not click on a link in a suspicious message, do not open attachments and do not download applications if you are asked to.
Suspicious emails/messages (screenshot) can be forwarded to 

[email protected]

.
Suspicious text messages can also be forwarded. Take a screenshot and send it to 

[email protected]

. The content is then processed automatically.
Did you click on a suspicious link?
If you have clicked on the link, do not complete the fields and terminate any interaction.
NEVER give out personal codes.
If you have entered a password that you also use elsewhere, change it immediately.
Have you been scammed?
If you have lost money or are being extorted, we recommend that you file a report with your local police straight away.
Contact your bank and/or Card Stop on 078 170 170 (+32 78 170 170 from abroad) if you have passed on bank details, money is disappearing from your bank account or if you have transferred money to a scammer. In this way, any fraudulent transactions can be blocked.