We are receiving reports of messages abusing the name and logo of Cert.be, the Centre for Cybersecurity Belgium (CCB) and the police. You are allegedly accused of sexual abuse of minors. This message is fake.
You are asked to send an e-mail quickly to justify yourself, otherwise you will be prosecuted and arrested. The message appears threatening and urges you to react immediately. The intention is to frighten you and extort money from you.  This type of scam is not new, but the abuse of the name of the CCB and Cert.be is.
Have you received such a message yourself? Do not panic.
Do not reply to this e-mail. The CCB or the police never send this kind of e-mail.
Forward the e-mail to suspicious@safeonweb.be
Mark the message as SPAM or junk.
Block the sender.
You have received such a message and reacted to it. What to do now?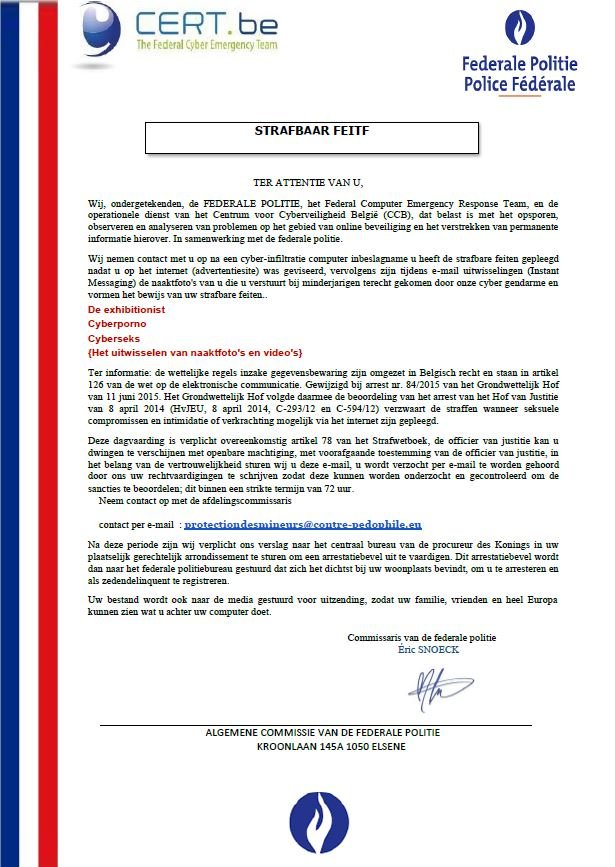 volledige breedte