The end of year celebrations are approaching and the list of gifts is long. So how can you resist the tempting Black Friday offers? Almost all retailers offer great deals for the occasion. Need a TV, a tumble dryer or a coat? Be careful, not all offers are reliable!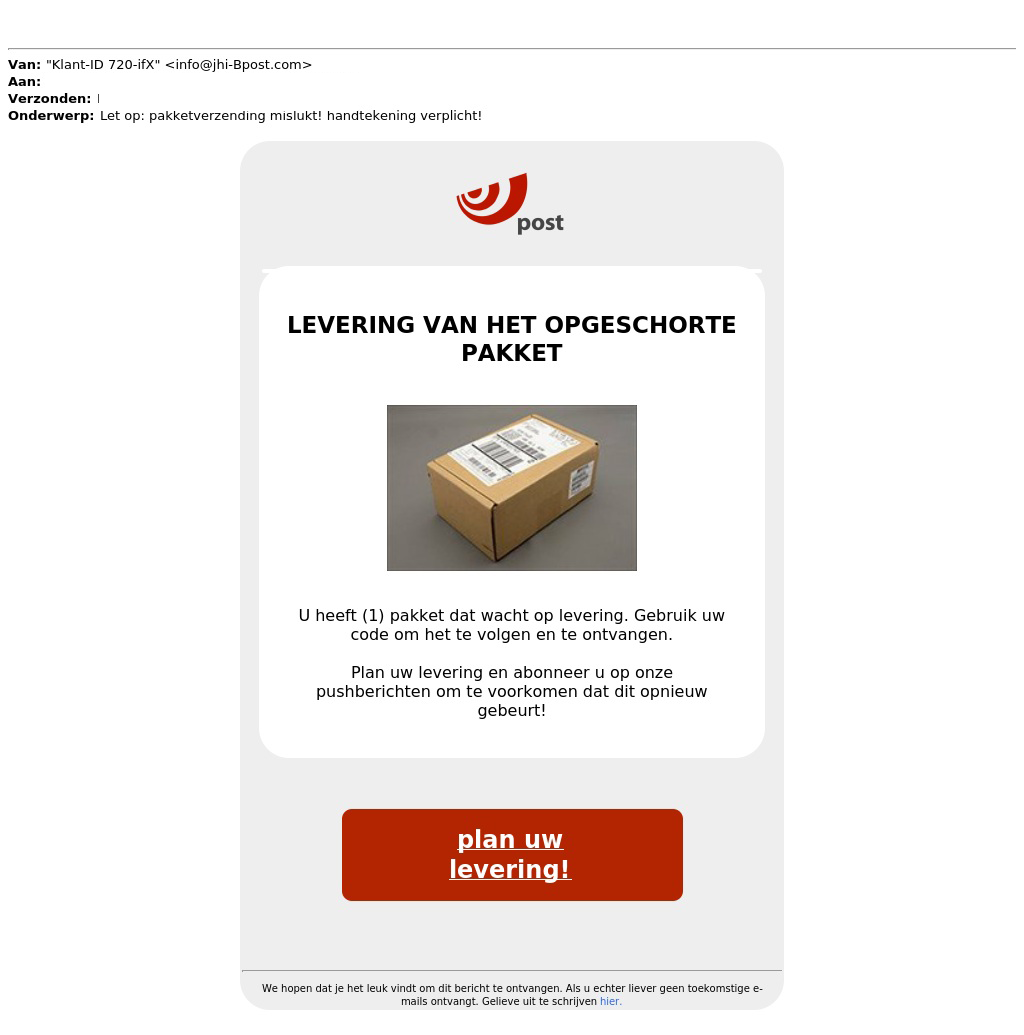 volledige breedte
Indeed, behind these very good deals there are sometimes very good scams. Cybercriminals attack on all fronts in order to trick you en masse. Sometimes they do this via a website, an advertisement on social networks, by e-mail, by sms or by phone. They often imitate the websites of big brands like Amazon, MediaMarkt, etc.
They first try to lure you with tempting offers in order to 'guide' you to fake payment pages where all encoded data is stored, including your PIN code. Some of them send you fake confirmation and tracking emails. The aim here is to gain access to your data or take control of your device by installing viruses. 
These fake websites, fake advertisements or fake emails are often the work of professionals. It is therefore difficult to spot them at first glance.
How to spot suspicious offers?
If it sounds too good to be true, it usually isn't!
Read the email carefully and look for spelling mistakes. Errors often indicate a scam. 
Check the email address of the sender.
Check the target of the link WITHOUT clicking on it. Simply hover your mouse over the button in question. At the bottom, you will see the url of the website to which you are directed.
On social networks, check the number of likes and comments before clicking on an ad. If you don't know the brand or are unsure, do a quick Google search to see if other people have complained. 
Never give out your bank details if you are not sure you are on a secure site.  
If in doubt, don't click and pass on the message to

[email protected]

.
Useful links:
https://safeonweb.be/en/i-have-received-message-known-email-address-or-phone-number-its-scammer
https://safeonweb.be/en/help-i-clicked-fake-link
https://safeonweb.be/en/i-am-getting-lot-spam-and-phishing-e-mails-my-inbox