Cybercriminals seize on every current event to trap internet users.  It was therefore to be expected that sooner or later false invitations for vaccinations would circulate.
We have already received some reports of fraudulent invitations, so be attentive if you receive an invitation for your vaccination.
How can you spot a fake invitation?
Does the invitation come unexpectedly?

 Are you already vaccinated or do you think it's not your turn for a good while yet? Then be discerning and review the invitation carefully.

You always get a 

personal invitation

 

by post

. If your information is known, you will also receive an invitation by text or email.  If you only receive a message by email or text, that's suspicious. In theory, you should always receive a paper invitation as well.
All email invitations are sent from 

the email address 

cov19-vaccin[a]doclr.be

. So be sure to check the sender if you receive an email invitation. A sender's address can be faked (spoofed), so stay critical.

The invitation comes 

in your name

. If you receive a message that is not personally addressed to you, it is suspicious.

You will be invited by the Flemish, Brussels or Walloon government.

Under no circumstances will you get an invitation from your municipality, or from any of the brands of vaccines (Pfizer, Moderna, AstraZeneca etc.)
Continue reading below the examples of fake invitations.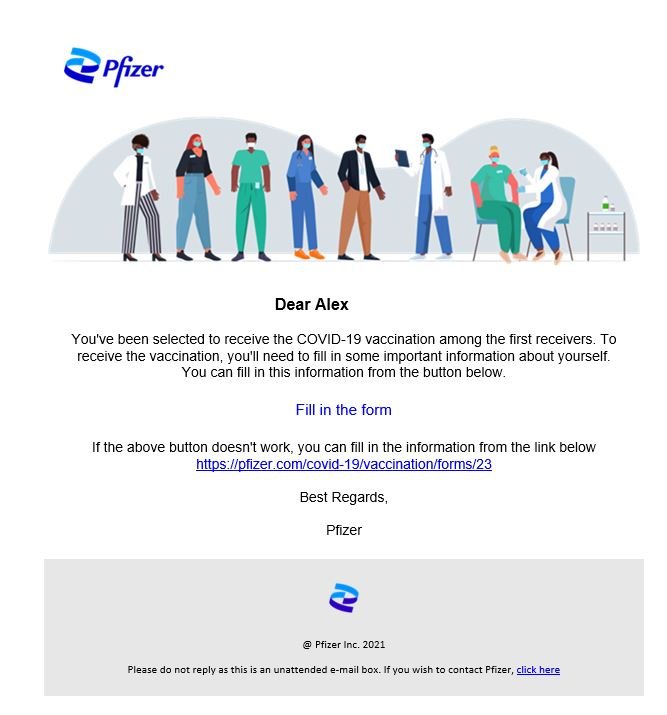 volledige breedte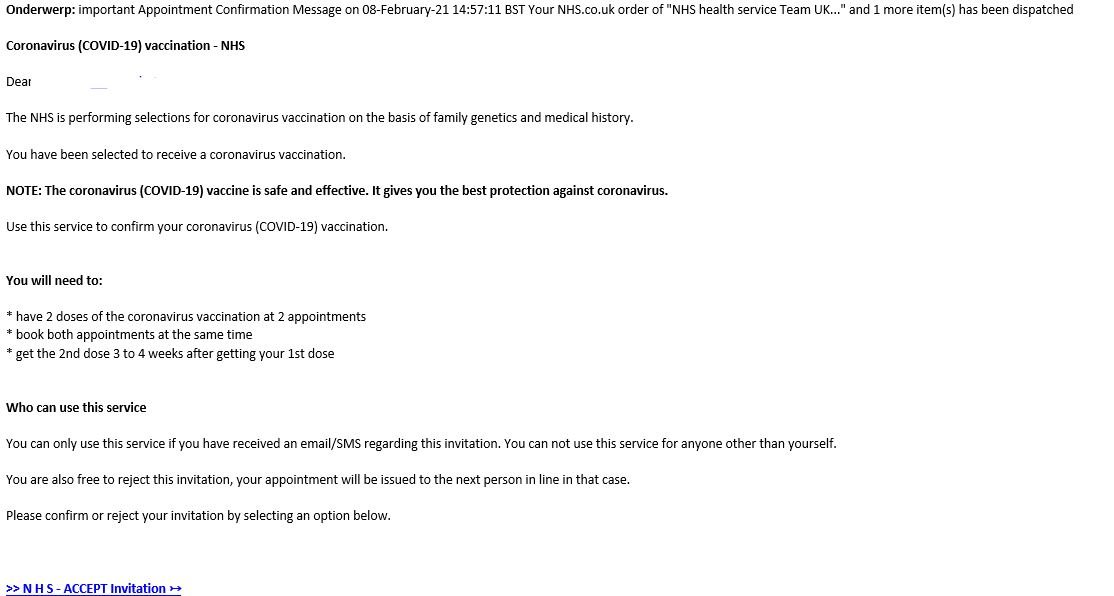 volledige breedte
What to do if you receive a suspicious message
Contact your vaccination centre to be sure.
Are you sure the invitation is false?
Forward any suspicious message immediately to

[email protected]

.  The sooner we process the message, the fewer casualties there will be. You can also send us images of a fake message.

Do not click on the link in such a message or open the attachments.

Do not enter any data.

Delete the message.
Did you already enter some data?
Contact your bank and/or Card Stop on

078 170 170 (+32 78 170 170 f

rom abroad

)

if you have passed on bank details. In this way, any fraudulent transactions can be blocked.

If you have entered a password that you also use elsewhere, change it immediately.

Report this to the police.
You can find the right information about your vaccination invitation here: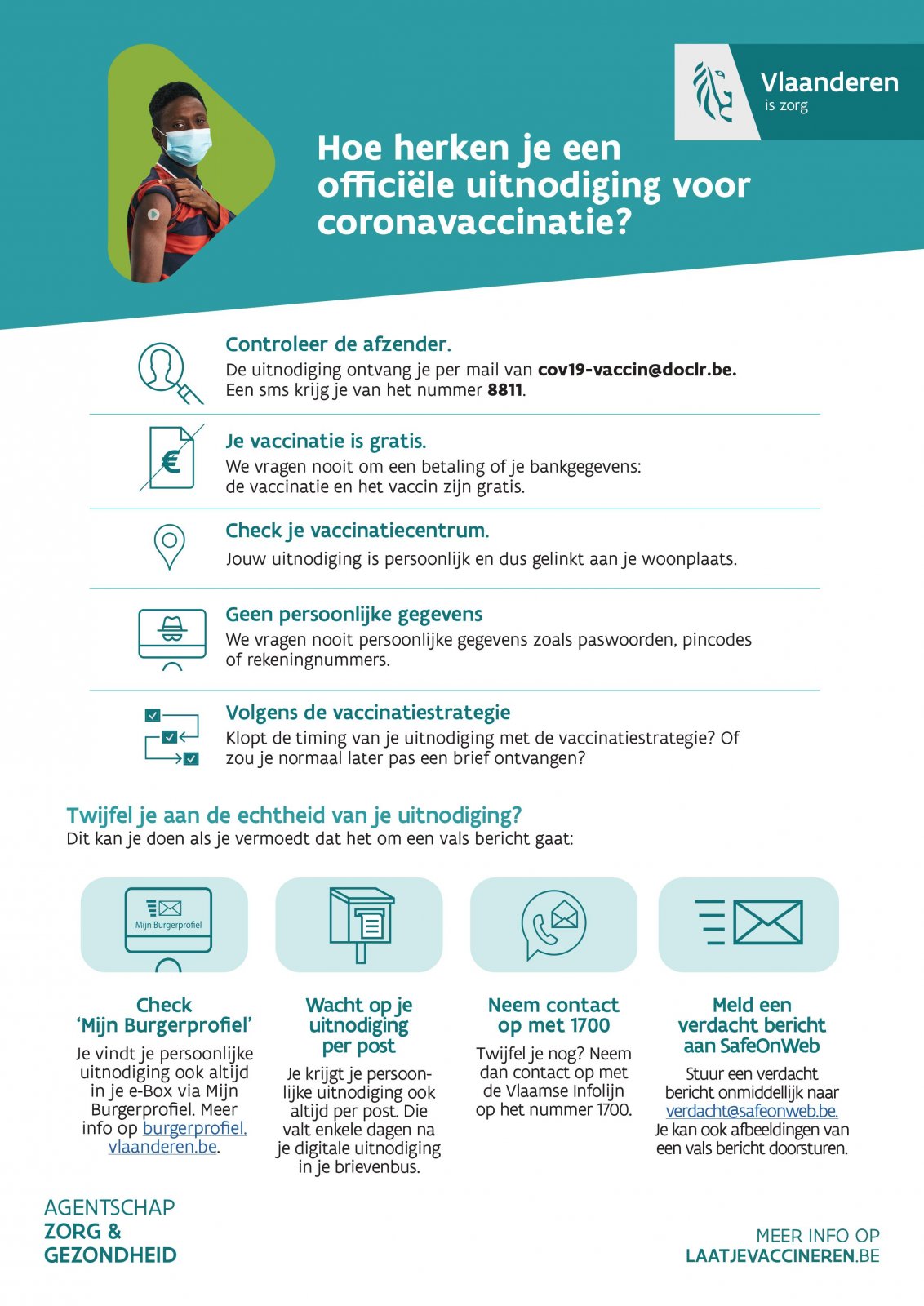 volledige breedte