The scammers are bluffing: they have no images of you!
The so-called sextortion scam is back from never really being gone. In recent weeks we have again received more reports of this type of scam.  Don't be alarmed. 
With the sextortion scam, you receive an e-mail from an unknown person who tries to scare you by claiming that he or she has sexually oriented images of you.  The scammers claim that they were able to hack into your computer to gain access to your webcam. They threaten to share the images with your friends or claim they are from the police. 
The messages have a coercive or aggressive tone. Sometimes they prove that they could hack you by showing an (old) password of yours.  This is a bluff. The password they show is indeed yours, but has been stolen before by other criminals and can be found freely on the internet.
More info about the sextortion scam
Did you receive such a message yourself? Do not panic
This is an attempted scam.

If you have not shared intimate images of yourself with others, the blackmailer is bluffing. He or she cannot have images of you.

Mark the message as SPAM or unwanted. Block the sender.

Do not respond to the request to pay a sum of money and file a complaint with the police.

Do not reply to the e-mail.

Delete the e-mail.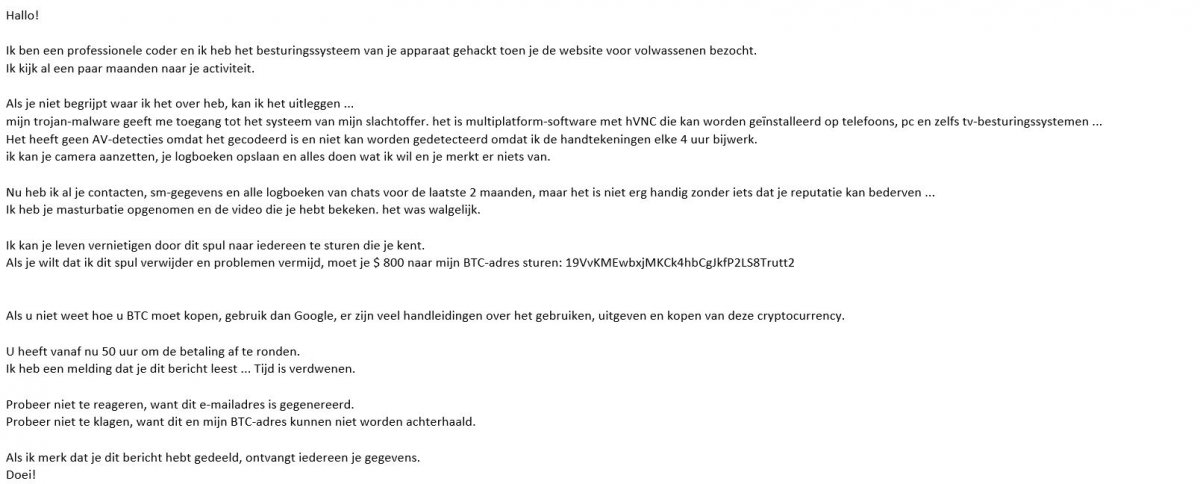 volledige breedte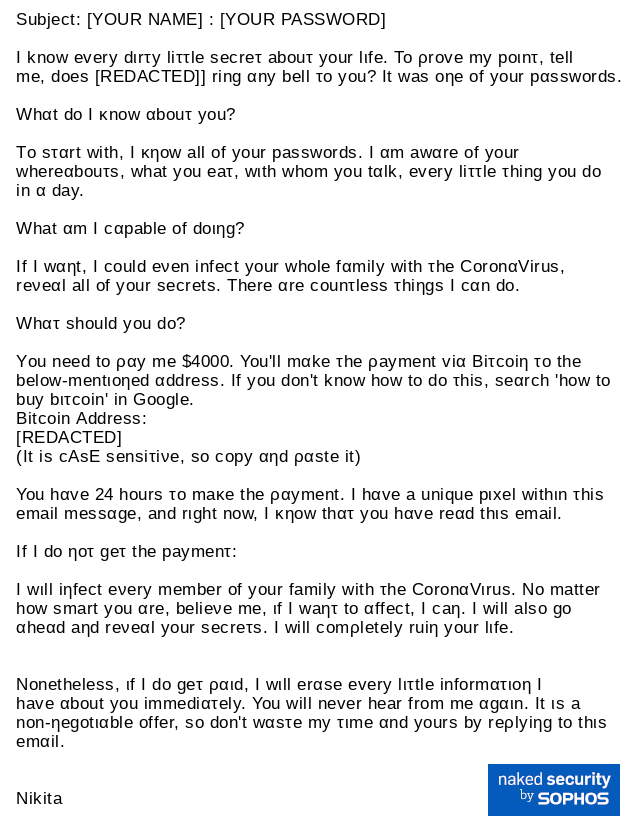 volledige breedte