We receive daily reports of fake e-mails and text messages sent on behalf of the FPS Finance. Remain attentive. This is phishing.
Forward these messages to suspicious@safeonweb.be and delete them.
You can only make a payment to the FPS Finance in the following ways:
online via MyMinfin
by transfer to one of their official accounts with the following structure BEXX 6792 XXXX XXXX
in an accredited Infocentre
Are you in doubt? Find out via the website of the FPS Finance.
(Video only available in Dutch or French)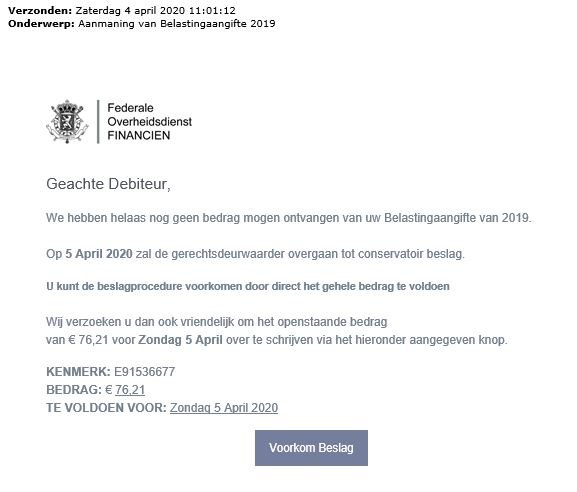 volledige breedte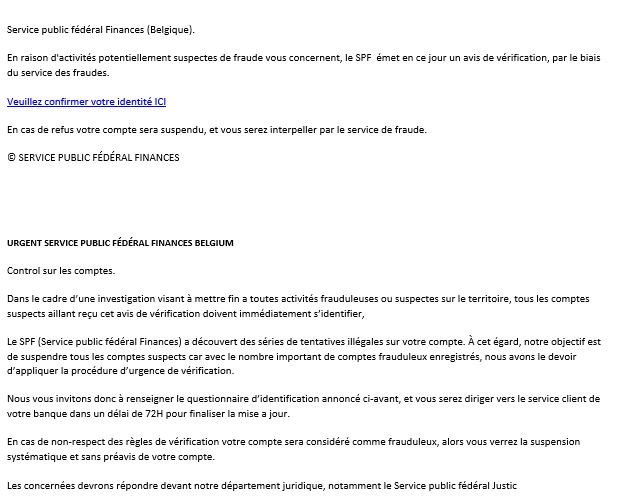 volledige breedte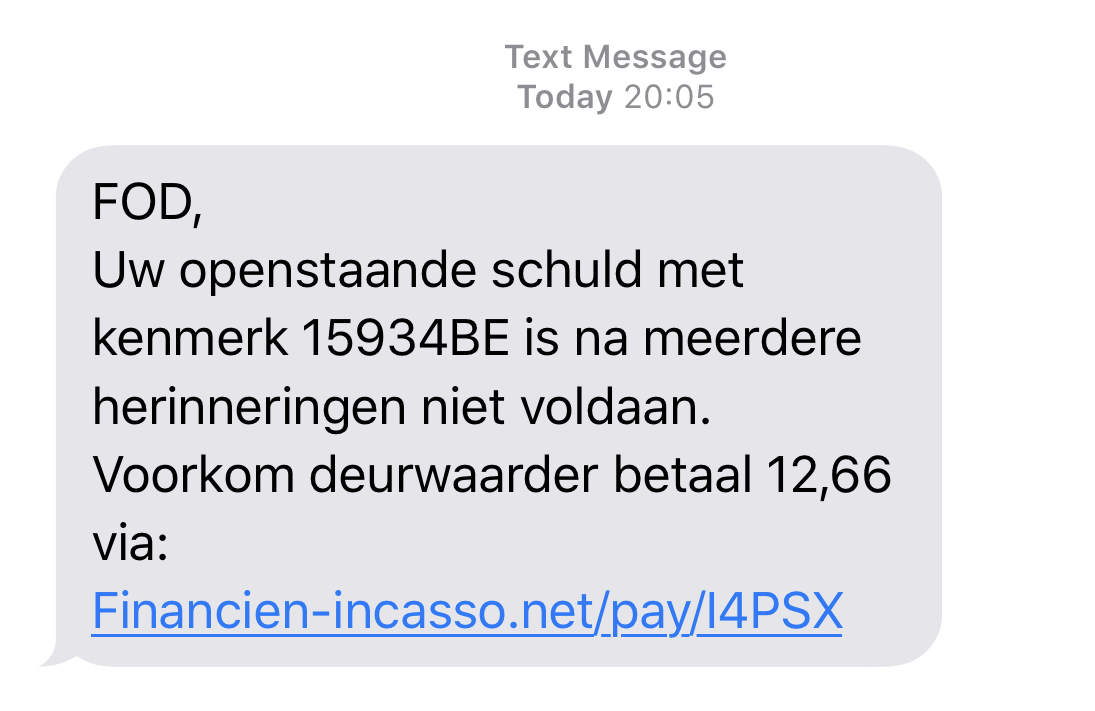 links uitlijnen