Is it your favourite theme park's anniversary? Is your trusted supermarket giving away a discount coupon via WhatsApp? Can you score free plane tickets?
Think twice before responding to such messages. Every day, all over the world, fake messages are circulated with the intention of getting you to click on them. This week, many amusement park lovers were tricked by a fake message that purported to have been sent by Efteling. The message alleged that Efteling was celebrating its anniversary and was looking to make 500 families happy with free tickets. Of course, this was entirely fake. It was a typical phishing message.
t or ṭ?
In this case, the trap used an intentionally misleading technique. The URL that appeared in the message was http://www.efṭeling.com, which looked very much like the real URL: https://www.efteling.com. Yet there were 2 important differences:
A reliable URL uses the https

protocol instead of http. However, there was also something else going on.

In the name Efteling, the scammers used an almost imperceptible special sign. If you look closely, you will see a dot below the letter t (ṭ). Read more about using special characters.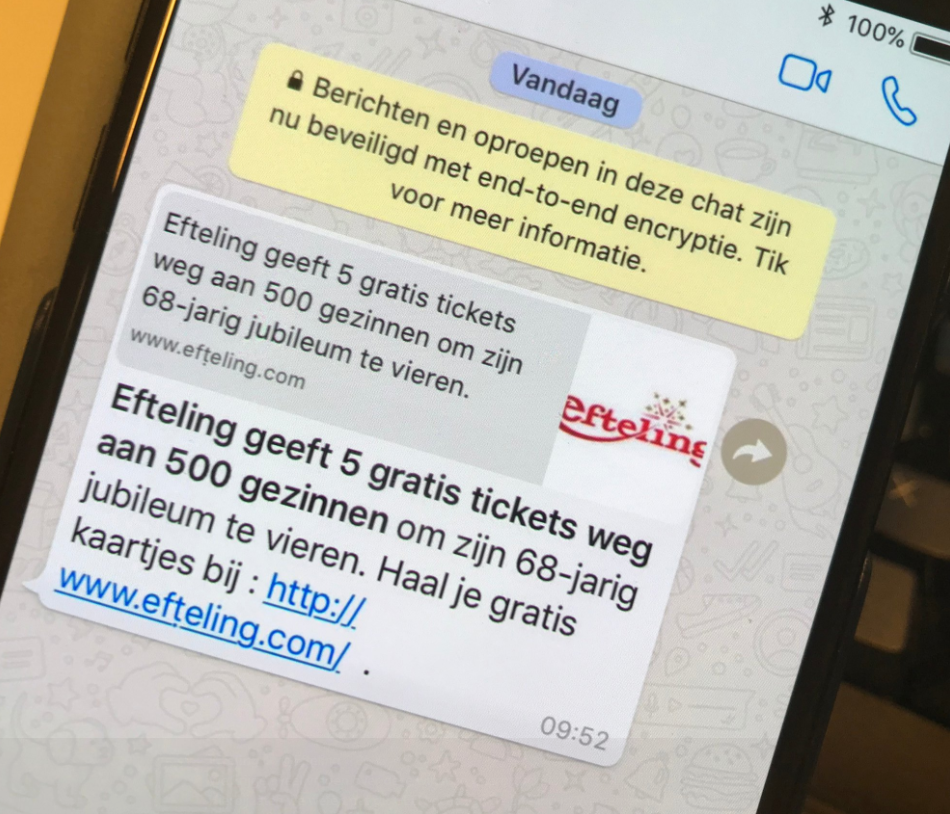 links uitlijnen
Those who could not resist the temptation and clicked on the link were asked a few (innocent) questions:
Have you ever been to Efteling before?

Have you ever heard of our attractions?

How old are you?

Would you like to introduce Efteling to family and friends?
After answering those questions, the site informs you that you can request your tickets by providing an e-mail address, password and credit card details. Never, ever do that!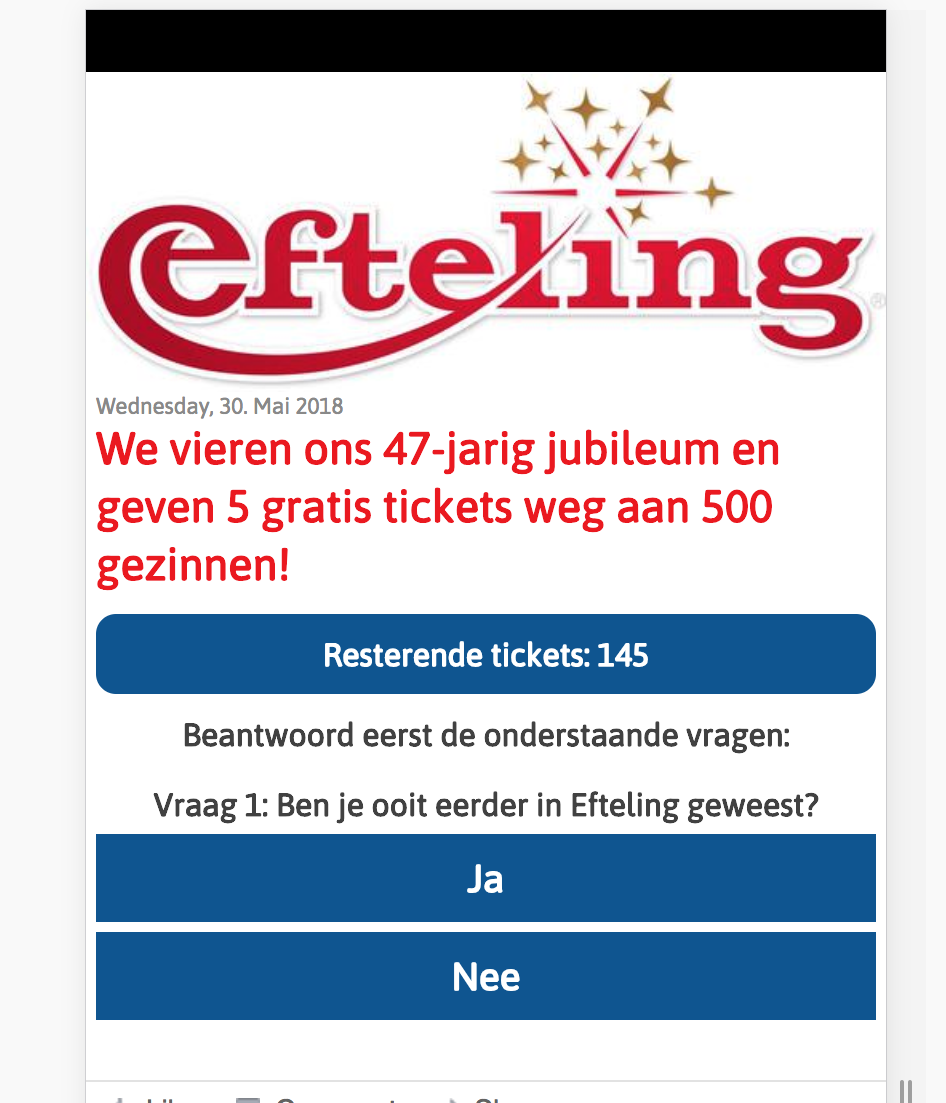 links uitlijnen
What should you do if you receive a fake message?
Do not click on the links, but rather search for the website using a search engine.

Do not forward the message to your contacts.

Never enter personal information.

Forward the message to

suspicious@safeonweb.be

.

You can also forward the message to the organization itself. In this case, it is not necessary because Efteling is already aware of the message.
Too late! You have already submitted your data?
Warn your friends that you have sent them a fake message.

If you have provided a password that you use in other places, change it immediately.

If you have provided your credit card details, you can immediately notify Cardstop (www.cardstop.be or 070 344 344).