Lately we've received several notifications of "sextortion". Sextortion is a form of blackmail whereby blackmailers threaten to spread images of a sexual nature of the victim, if he/she does not pay. In the notifications we received, the victims are threatened by e-mail. The blackmailer claims they found an old password online giving them access to camera images of a sexual nature of the victim. The blackmailer then asks the victim to pay a sum in Bitcoins. It is extremely unlikely the blackmailer actually has these kinds of pictures.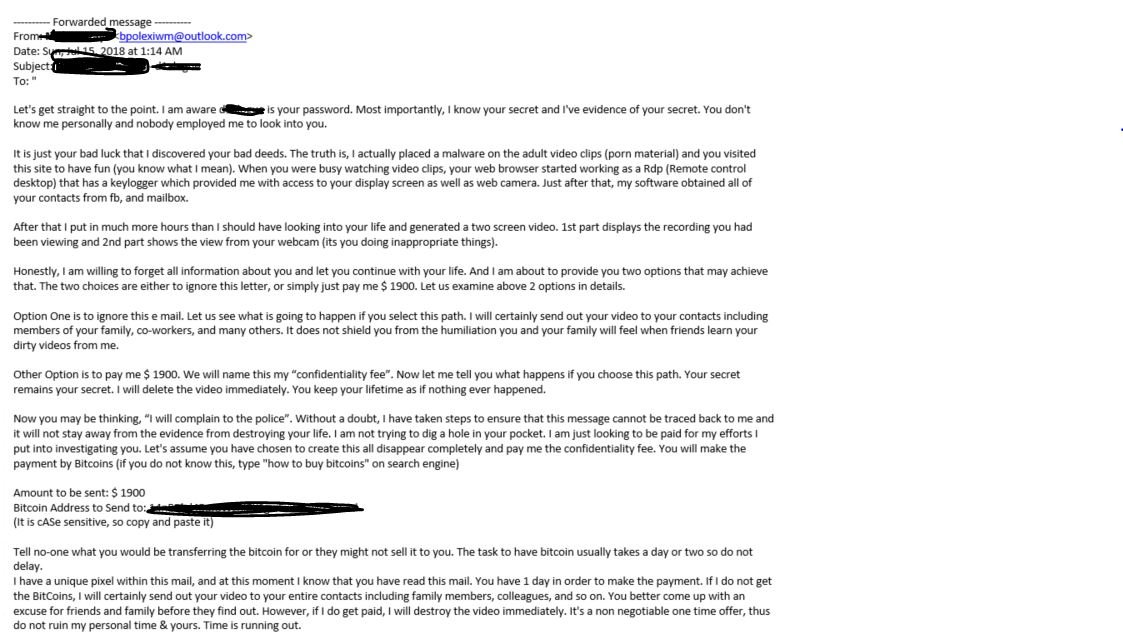 volledige breedte
If you receive a message like this, we recommend the following: 
If this relates to an old password and if you didn't open any attachments or clicked a link in the e-mail, the risk of harm is very low. 
Forward the e-mail to suspicious@safeonweb.be for analysis by different tools which ensure any hazardous links or attachments are detected and blocked. 
Do not respond to the request to pay a sum of money and if necessary file a complaint with the police. 
Delete the e-mail. 
You received a message and responded to it: 
Be a cyberpro always and everywhere: 
Use different passwords for your accounts and use strong passwords. Read tips about the use of passwords: https://www.safeonweb.be/en/use-strong-passwords 
Cover your webcam with a webcam cover or with a piece of paper if you are not using it. 
Source: CERT.be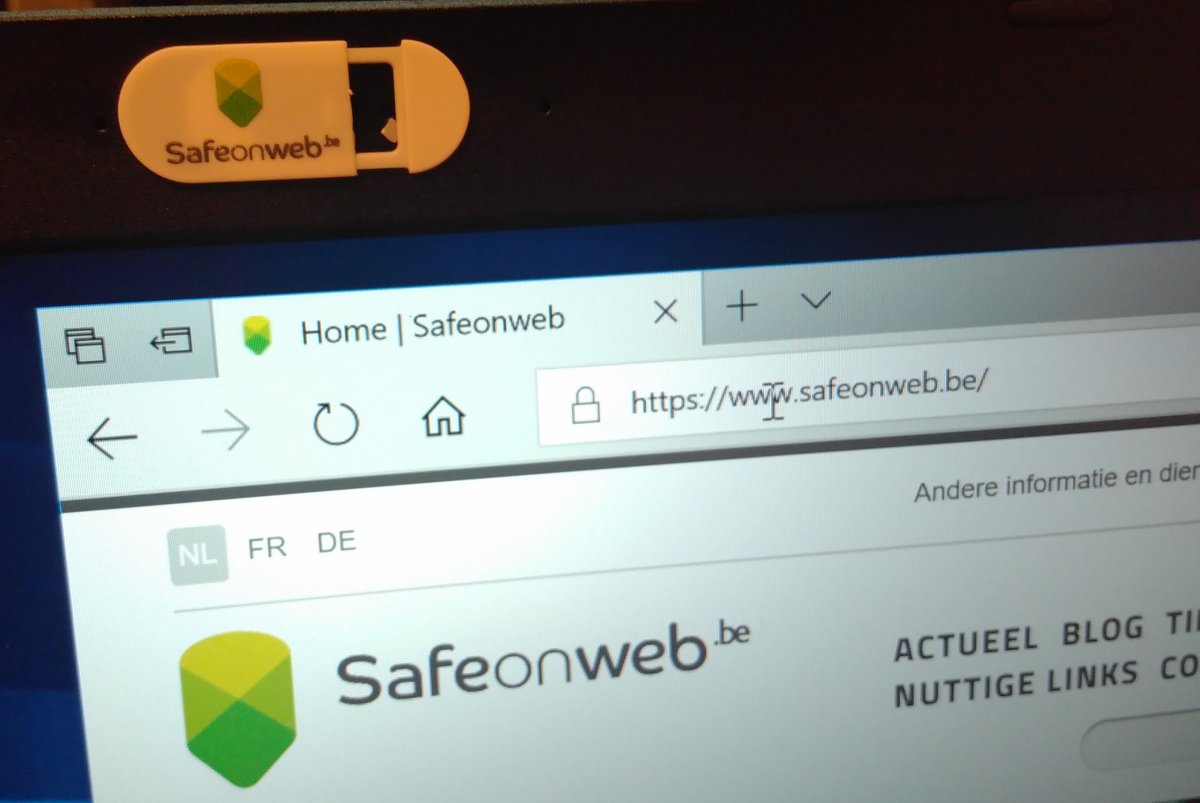 volledige breedte